Left to Right; CMSgt Dick Naylor, NCOIC Operations, Major Eldred Blackwell (Det. 2 Commander and also Aircraft Commander for 362nd TEWS) Tsgt Ed Benningfield (Plans NCO and 207X1, Backend Crew Member) Lt. Col. John Oliver (Commander 6924 Squadron at DaNang) Captain Smith, Det.2 Operations Officer- DO Ed says, "Unfortunately, so I heard a long time ago, Chief Naylor passed away approximately 15-20 years ago.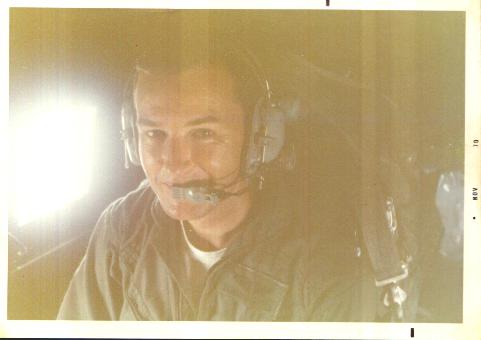 Ed Benningfield at the Z1 Operating Mission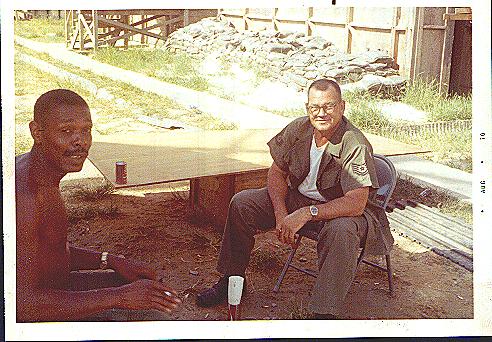 This Photo shows Left to Right; Charles (Charlie) and last name I can't recall plus another Det.2 maintenance person, I can't recall. Photo taken in August, 1970 in the barracks area at DaNang.

This photo shows aircraft number 547 in Korea (note: the snow). Must have been in the very early days as not DF antenna pods are showing on the aircraft. Also, the "Beat Army" Logo is visible on the nose. Don't ask me what it was doing in Korea, unless they were attempting to "Recruit" som backenders on their way to vietnam.
I believe this photo was taken at Grenier Field N.H. and not in Korea. J.C. Wheeler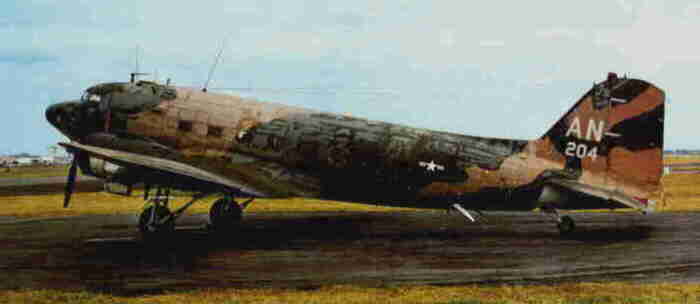 "This picture appeared in a Japanese Magazine in 1975 and identified AN204 as a "P" Model stationed at 360TEWS. Actually, this aircraft was based at DaNang in 1970/71 and was identified on 362TEWS Form 5 as a "Q" model. We have no idea when the picture was taken by the Japanese magazine photographers.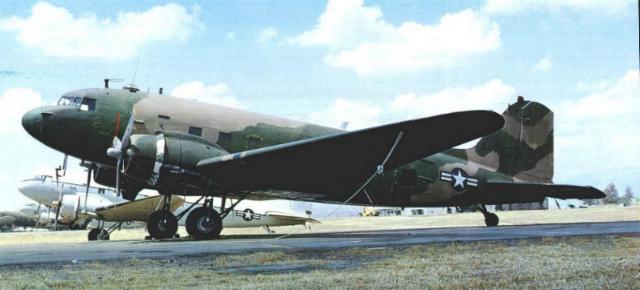 This picture is identified as an EC-47 at 360TEWS, Tail No. 4476558. However, we believe it may have been an "administrative" aircraft. Squadron (and the detachments) had one aircraft that was not configured with mission equipment. These aircraft were used for administrative purposes.