Reunion 2002 Dayton, Ohio
Memorial Plaque Dedication and Fly-over.
The C-47 Flyover at the Memorial Plaque Dedication Ceremony.
The Aircraft was supplied by Miami Valley Aviation of Middletown, Ohio.
The Pilot, 26 year old Stephen Baxter is the son of one of ours, LeRoy Dee Baxter.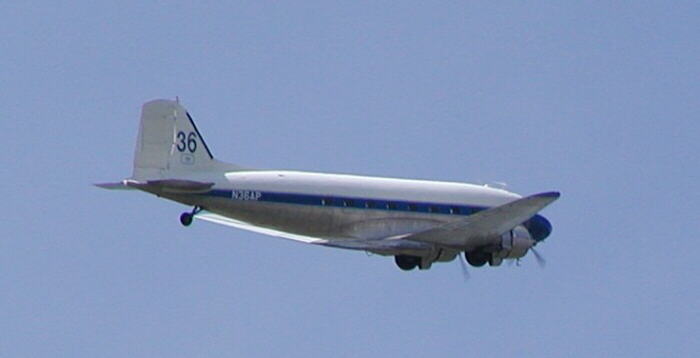 The sight and especially the sounds created by this flyover brought back many memories both sad and fond.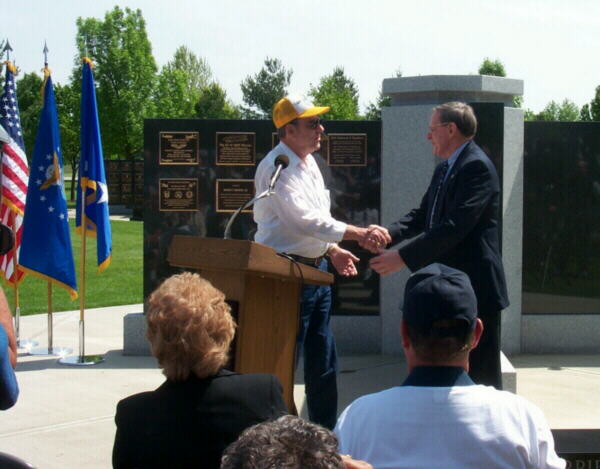 The Bronze Memorial Plaque was presented to the Air Force Museum on May 10th, 2002.
It was presented by J.C. Wheeler, President of The EC-47 Association
and accepted by Major General Metcalf, Air Force Museum Curator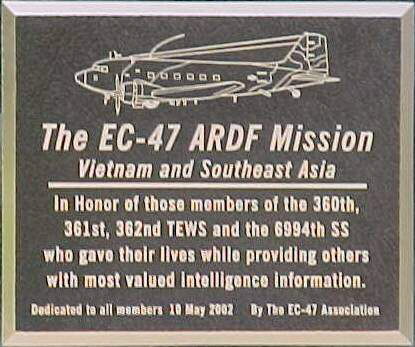 This is the Plaque that we had made and installed at the Air Force Museum.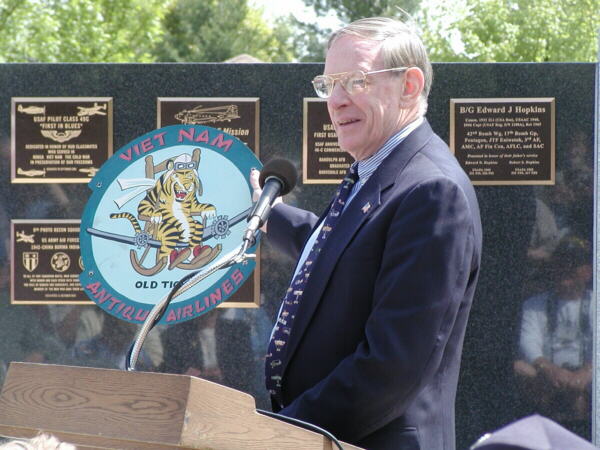 General Metcalf accepts an Antique Airlines artifact from Colonel John Griffith.
The emblem, a first from a mostly unknown mission in Vietnam/Southeast Asia, was
a welcomed additon and will be on display in the Air Force Muesum.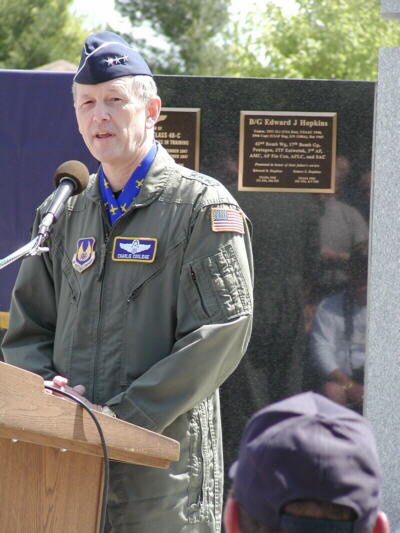 General Charles Coolidge, Vice-Commander Air Force Material Command
addresses the group at the Dedication Ceremony.
When General Coolidge was a young Captain and Pilot he flew the EC-47's with us.