Reunion 2002 Dayton, Ohio
Memorial Dedication Photos.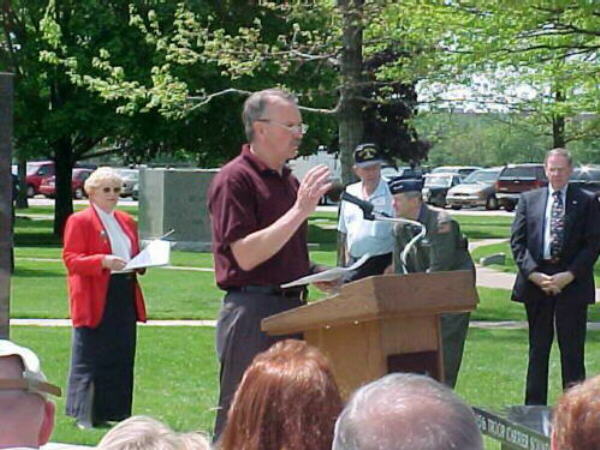 Our Dedication Ceremony MC, Bill Francis.
Folks in the background include left to right, Diane Zukoski, Museum Special Events Coordinator.
Jim Coffman, my right hand man. General Coolidge, Vice Commander Air Force Material Command
and General Metcalf, Curator Air Force Museum, WPAFB, Ohio.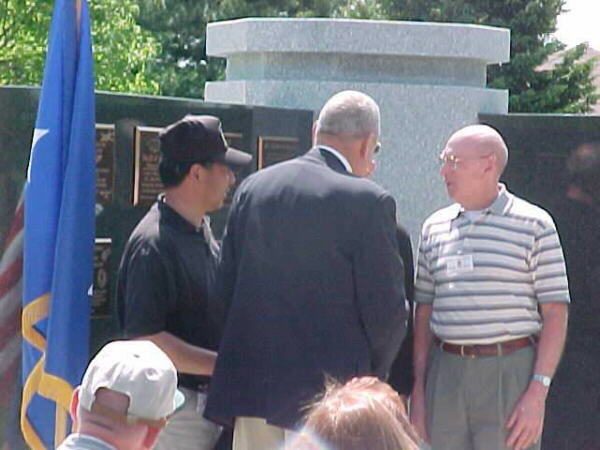 Squadron Representatives for the unveiling, Rick Yeh, LeRoy Mulch, Fred Sanders, David Brooks.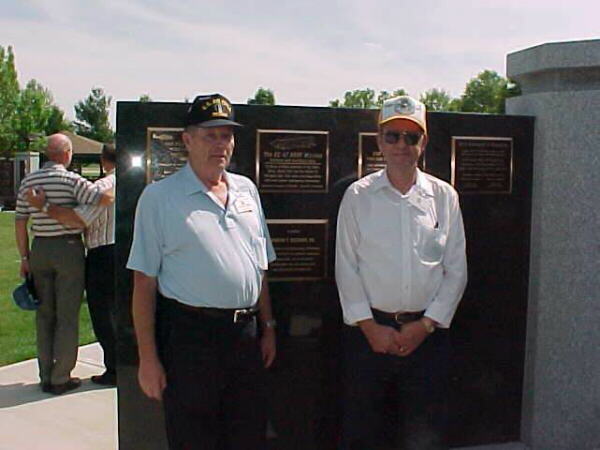 Jim Coffman and J.C. (Jim Coffman ran his tail off for me in setting up this reunion) Thanks Jim.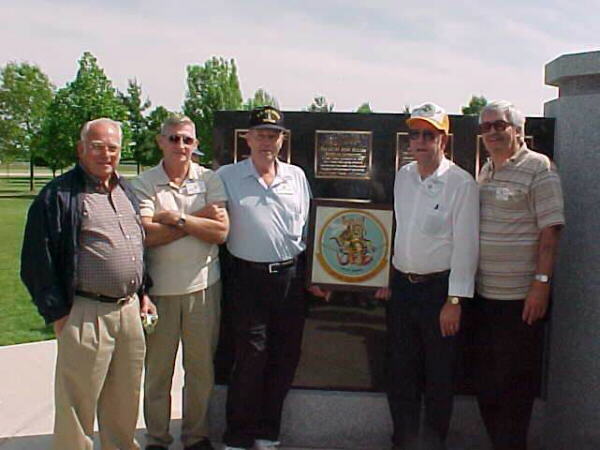 Five Flight Mechanics from the 361st who all worked together at the same time period, 1966/67.
Lt. to Rt. K.P. Slagle, Jim Cavin, Jim Coffman, J.C. Wheeler and John Doss
II Hope the Gentleman who gave me this Framed Logo will contact me, Thanks, J.C.