Hello, My name is Michael Ray Conner Jr. I am the son of Staff Sergeant Michael Ray Conner who was killed when Cap-53 was shot down on April 22, 1970. Danny Russell asked me to submit a brief synopsis of my life, so here goes:
I was actually born exactly 30 days after my father was killed, on May 22, 1970. I was born and raised in Knoxville, Tennessee.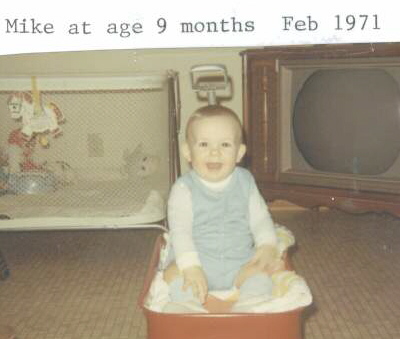 Growing up it was just Mom and I. We have always been extremely close. My grandparents also played a major role in my life with my grandfather serving as my father figure.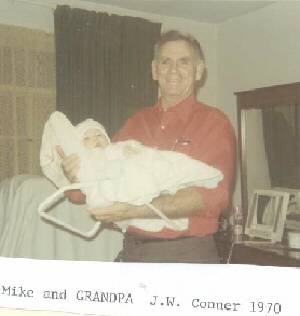 At an early age, I knew that my dad had given his life for his country, and that made me different from the rest of the kids. However, as far as I was concerned, my life was normal.
When I was in fifth grade, I was given an assignment to write a speech about the person that I admired most. I decided to write this speech about my dad.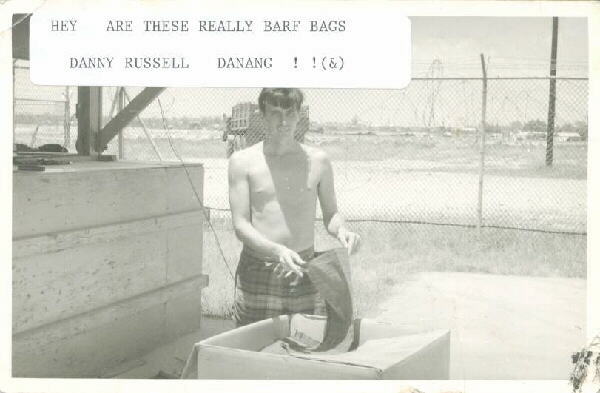 My mom helped me write and rehearse this speech, and I won first place in the speech contest out of my fifth grade class. I still have the trophy.
Mom remarried when I was eleven. The man she married was actually my dad's best friend from high school. He had two sons and I really enjoyed having step-brothers (as opposed to being an only child.) We were more like close friends than step-brothers and we remain that way today.
I graduated from high school and went to college at The University of Tennessee, majoring in Economics. After college, I married my long time sweetheart Rhonda. She is a wonderful woman (she has to be to put up with me) and the love of my life.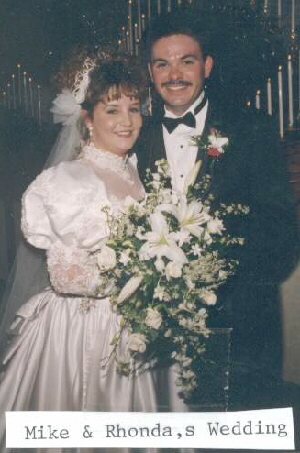 I also took a job as an assistant branch manager for a bank. I worked there for about three and a half years. During this time (in April of 1995) my wife and I, my mother, Danny Russell, and Phil Ehrhorn all met in Washington D.C. to visit the Viet Nam Veterans Memorial Wall.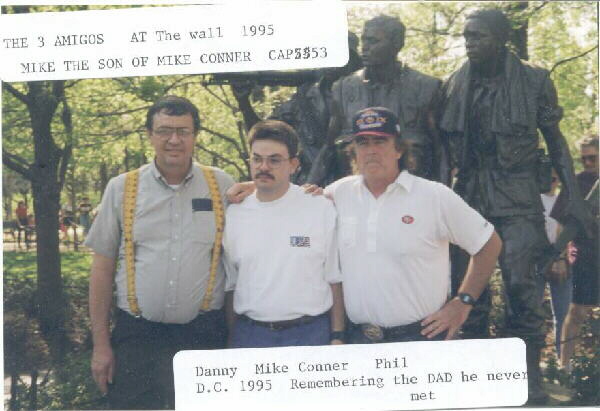 Danny had arranged it so that we were at the wall at the exact time that my dad was killed twenty-five years later.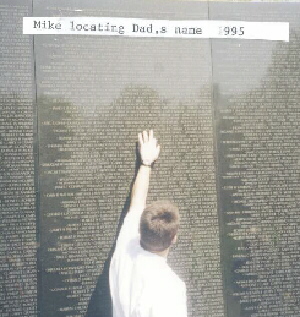 It truly was a great experience. We laughed a lot and cried a lot. We become really close although we were only together for a short period of time. It is a time that I will never forget and will always cherish.
In 1996 we found out that mom had breast cancer. It was an extremely rare kind of cancer that was very aggressive. Needless to say, I was devastated. Mom went through extensive chemotherapy, radiation, surgery, and even a stem cell transplant to try to contain and eradicate the cancer. She faced her cancer head on and was bound and determined to get well.
After all her treatments, her cancer was completely in remission and we were extremely thankful. However, in 1999 mom got cancer in her other breast. It was a completely different kind of cancer that was unrelated to the first kind (how lucky do you have to be to get two totally different kinds?) Again, she underwent surgery, chemotherapy, and radiation to eradicate the cancer. I am happy to say that this new cancer is now completely in remission as well, and mom is doing just fine. She was a true fighter through all of her illness and I greatly admire her courage and determination. Did I mention that I love my mom a lot? I do.
Currently, I am working as a software representative for a computer company. I install, troubleshoot, and support accounting software for city and county government offices here in Tennessee. I have been with this company for about three years now and I enjoy my job very much. Presently, my wife and I do not have any kids (much to the dismay of my mother), but do plan to have kids sometime in the future. I have just recently taken up drumming. I know 30 years old is a little late in life to start learning how to play an instrument, but I am enjoying it very much. I guess I hit my mid-life crisis a little early. I keep telling my wife that it could be worse, I could have decided to take up fishing.
Well, I guess thatís about it. If anyone would like to reach me, feel free to e-mail me at:[email protected]. I would love to hear from you.