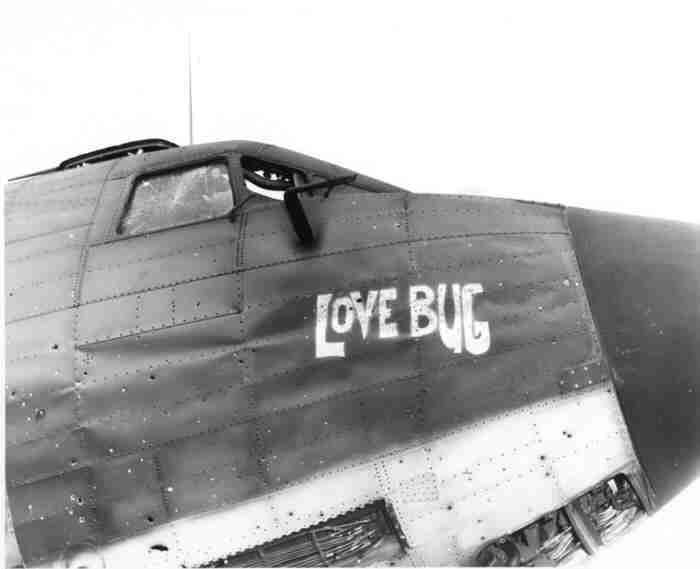 The Photo above and below are of the Love Bug, can you supply the Tail Number? The Love Bug, Tail Number unknown, with shrapnel damage received while parked in the revetment area at Pleiku. Photos taken in late 1969 or early 1970.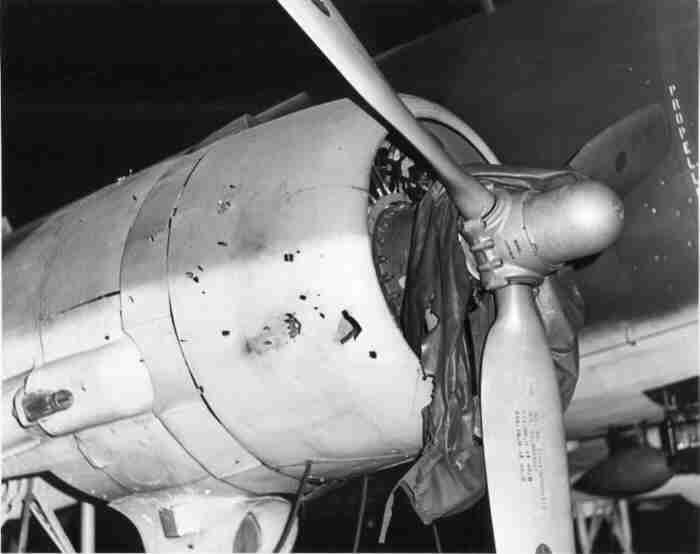 More damage to the "Love Bug".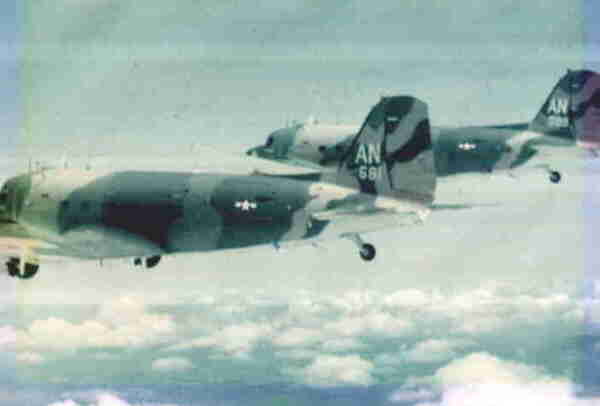 Teaming up on "Charlie". Photo taken out of Pleiku, 1970.